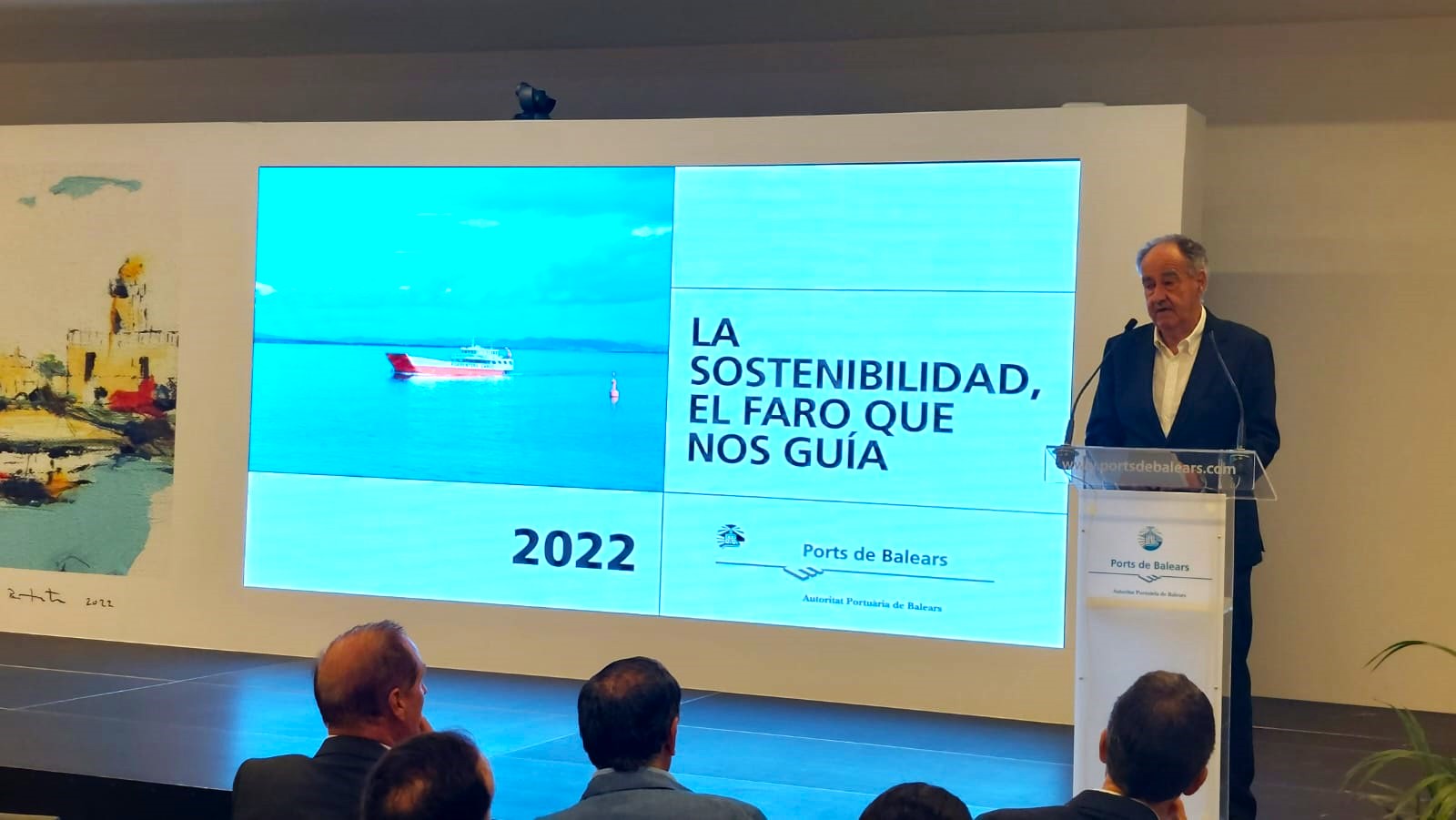 The APB has been named the third most transparent port authority by Dyntra
The port authority launches a new Transparency Portal accessible from www.portsdebalears.com
Palma
25/10/2023
In an effort to comply with and step up its commitment to managing the general interest ports and lighthouses of the Balearic Islands more transparently, the Port Authority of the Balearic Islands (APB) today presented its new Transparency Portal to the public. The launch of the website comes after the Dyntra platform rated the APB as the third most transparent port authority in the Spanish port system, behind Castellón and Valencia.
The president of the APB, Javier Sanz, welcomed the assessment and expressed his expectation of further improvement in the transparency indicators during his term of office. In this context, he stressed the importance of deepening relations with stakeholders. "We have to listen to people, because that's what really matters", he remarked, "and the APB has to incentivise the companies who work with us to invest in sustainability by offering them advantages such as reduced fees and other benefits".
In the latest transparency report on the Spanish port authorities compiled by the Dyntra platform, the APB obtained a score of 51.2% by complying with 64 of the 125 indicators, which are based on the legal framework and proposed best practices for transparency in the management of ports on a national and international scale. Meanwhile, another transparency evaluation system, Mesta, assessed the APB as having met 96 per cent of the indicators. Both Dyntra and Mesta are dedicated to assessing and comparing the transparency of public institutions at a national and international level through a set of indicators and metrics aimed at rating the level of openness and accountability of these institutions.
Sustainability report
The public unveiling of the APB's Transparency Portal took place during an event that saw the presentation of the 2022 Sustainability Report to the port community, as well as the environmental innovation projects subsidised by the PUERTOS 4.0 fund: PORTNET,